All of our Teachers LOVE dance and this is obvious in their teaching styles. Students are taught in an environment where they are encouraged to discover, and where mistakes are allowed. The approach to teaching and learning is based on setting developmentally appropriate challenges and guiding children to reach their potential. Within the lessons, children learn the language of dance (terminology) and about their dance style, not just the movement. Children are encouraged to think about how their bodies move, and are taught 'Safe Dance' techniques. Every child, no matter their shape, size or ability is valued, nurtured and encouraged. The teaching standards will always be kept to a high level, with teachers participating in professional development courses, both in Adelaide and Interstate. As methods are constantly updated, we put in many hours ensuring your child has the best possible tuition.
---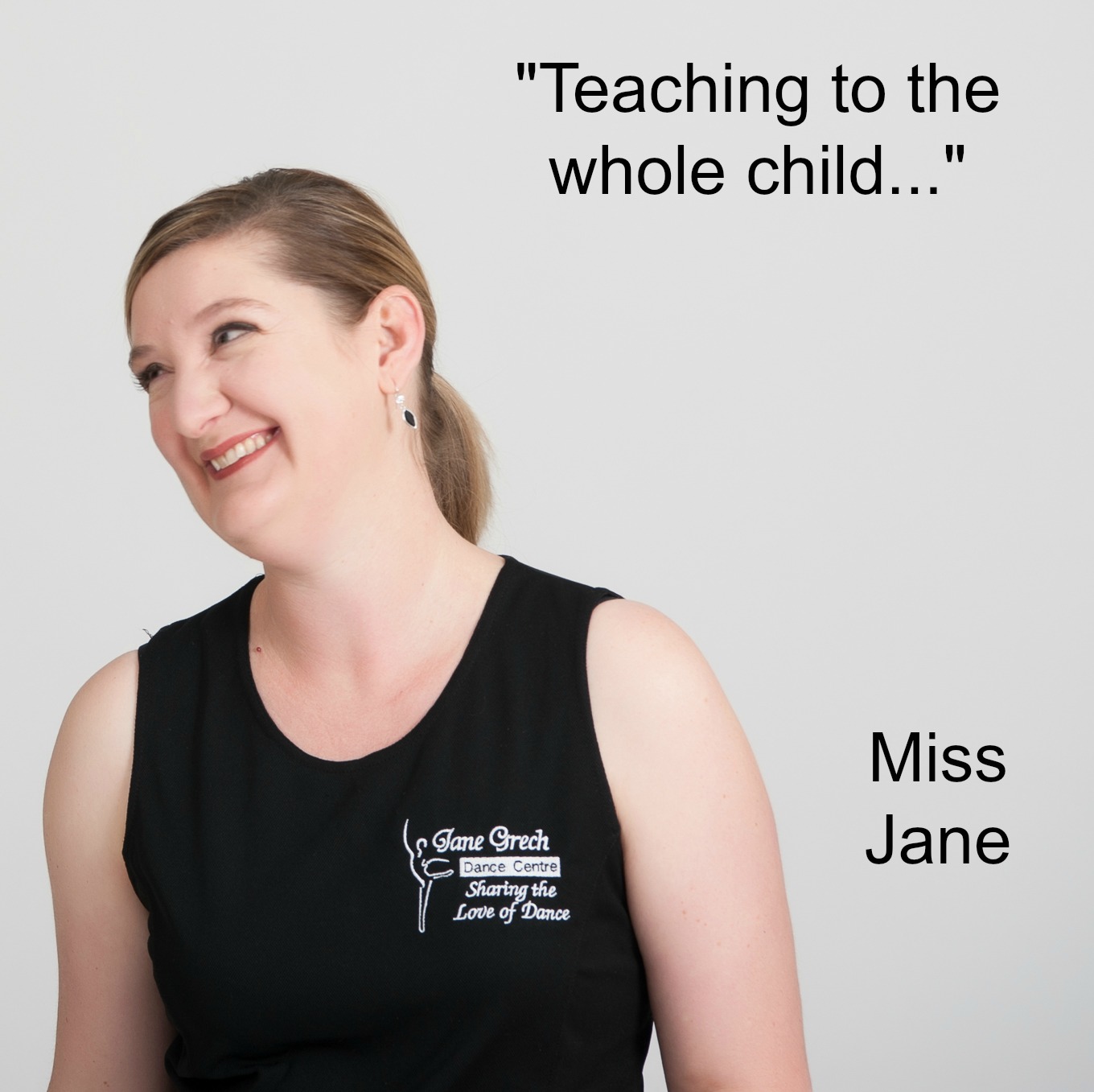 Jane Grech
Creative Director
Dance Magic, Classical Ballet, Jazz, Musical Theatre, Contemporary, Pilates, Conditioning, Teacher Training
Diploma of Dance Teaching and Management, Post Graduate Certificate in Creative Industries (Dance Teaching), and Certificate IV In Training and Assessment.
Married to Brian, Jane is the mum to three children Alana, Caitlin and Liam.  Jane began dancing at age three, and was taught by Susan Taylor and Terry Simpson, in Adelaide. Her training as a teacher was through Box Hill Institute in Melbourne, where she gained her Diploma of Dance Teaching and Management. Jane has taught in various dance schools in Melbourne including the Victorian Ballet School and completed a placement at the Victorian College of the Arts. On her return home to Adelaide Jane taught classical ballet to students between 3 and 19 years of age at Terry Simpson Studios and The Academy in Mitcham. Jane has also taught Year 8-10 Dance and lectured in SACE Dance (Years 11 -12) at Scotch College for four years. In 2003 Jane completed a Certificate in Body Conditioning and Remedial Exercise, granting her the ability to teach as a trained Pilates instructor. Jane completed her Postgraduate Certificate in Dance Teaching through the Queensland University of Technology (2007). In 2016 Jane celebrates 20 years of teaching dance!
Debbie Vinecombe
Move with Me, Dance Magic, DinoStomp! Jazz,  Classical Ballet, Pointe, Conditioning, Adult Ballet
Certificate IV in Dance Teaching and Management
Debbie started dancing at the age of five and continued up to the age of 20. Debbie's dancing life commenced with the British Ballet Organisation covering Classical Ballet and Tap then continuing from Grade 3 onward with the Royal Academy of Dance. Debbie passed her RAD Intermediate exam in 1987.Debbie was accepted to the James College for two years full time which also included acting as a Student Teacher, taking classes in Classical ballet, Tap, Jazz, Limber, Warm Up and Choreography. In 1988 Debbie was accepted into the Victorian College of the Arts BA Course and subsequently returned to Adelaide to complete Year 12 Dance Education Syllabus in Classical 1 & 2 and Character 1 & 2. Debbie is married with two young children, Charli and Cooper, and returned to the world of dance by joining the Jane Grech Dance Centre Teaching Faculty in 2011. In 2014, Debbie achieved her Certificate IV in Dance Teaching and Management hrough Australian Teachers of Dancing (ATOD Ltd).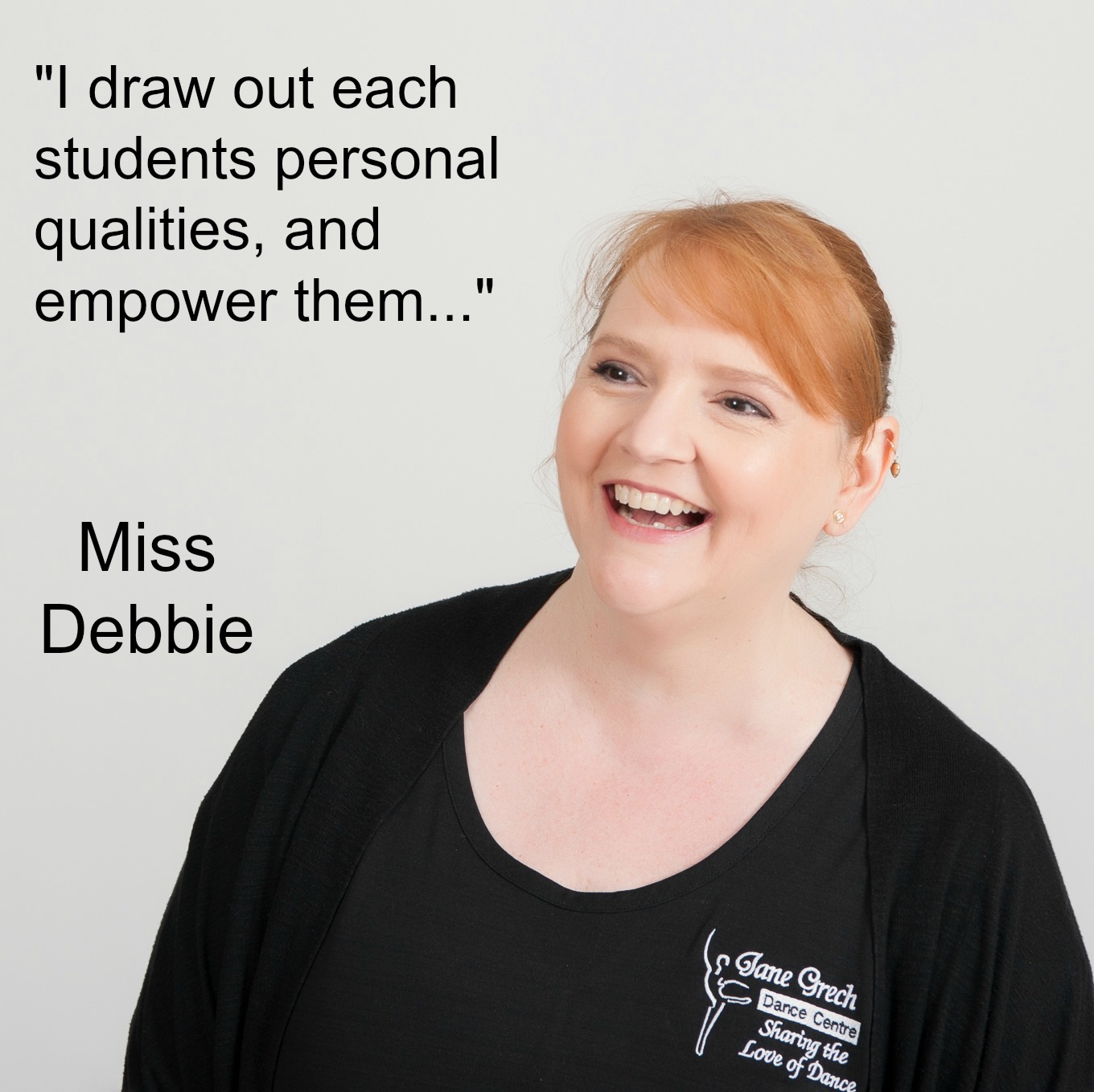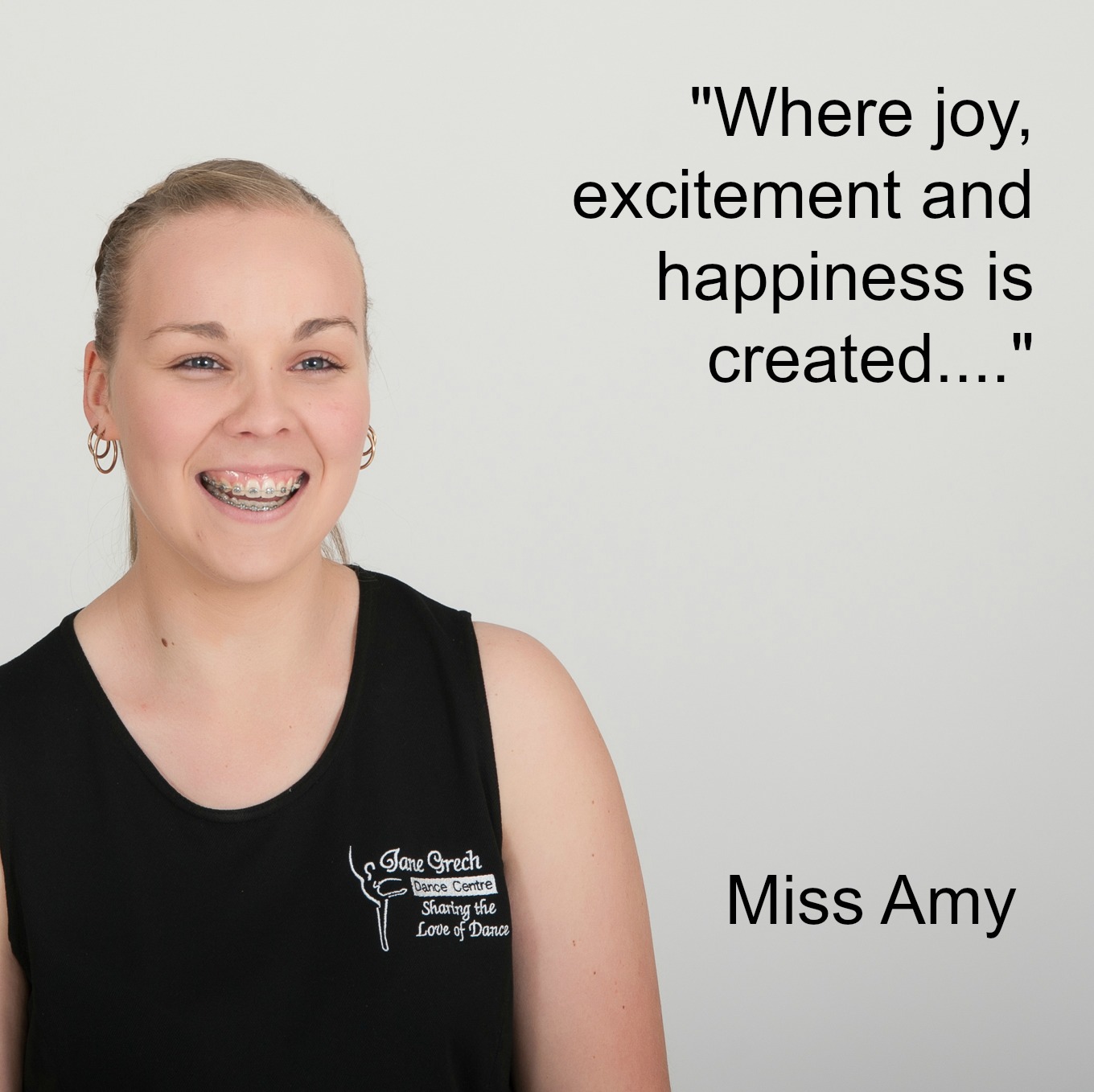 Amy Cannon
Dance Magic, Ballet, and Jazz 
Certificate II in Dance Performance Studies,  Certificate ll in Community Services – Child Studies
Amy started dancing in 2002 with the Beagley School of Ballet, completing an RAD exam with a distinction in 2004. She has completed Australian Dance Vision Assessments in Ballet and Jazz with the Jane Grech Dance Centre.
Since 2008 she has undertaken Ballet and Jazz Assessments. Amy attended Golden Grove High School where she was accepted into the Special Interest Dance Program. Amy is now in her second year studying a Bachelor of Education at University.
Amy is musically inclined, playing flute in the Tea Tree Gully Redbacks Marching Band.
Kerry Burton
Dance Magic
Kerry started dancing at the age of 3 at the Janet Sanders 'Dance For Enjoyment' School and continued until the age of 17. Her favourite dancing styles included Classical Ballet & Jazz. Kerry thoroughly enjoyed competing in many choreography competitions and being involved in Rock Eisteddfod's throughout her secondary school years. Toward the end of her dance career, Kerry was delighted to be offered the opportunity to teach 3-5 year olds classical ballet and found that through teaching, she could continue to share her personal love of dance. Married to Kris with 2 children, Shayla and Eddie, Kerry is excited to be continuing teaching Dance Magic classes in 2016.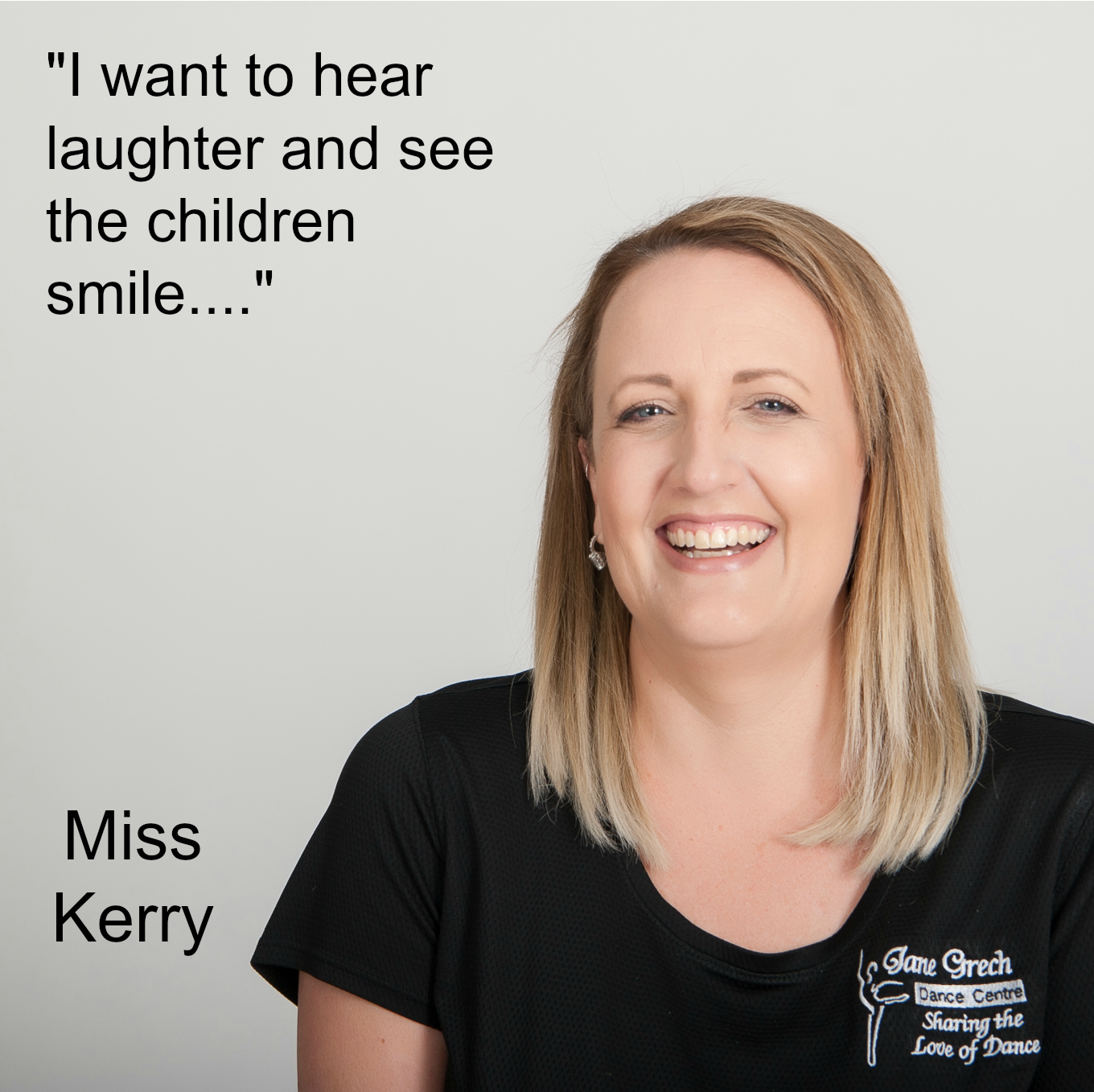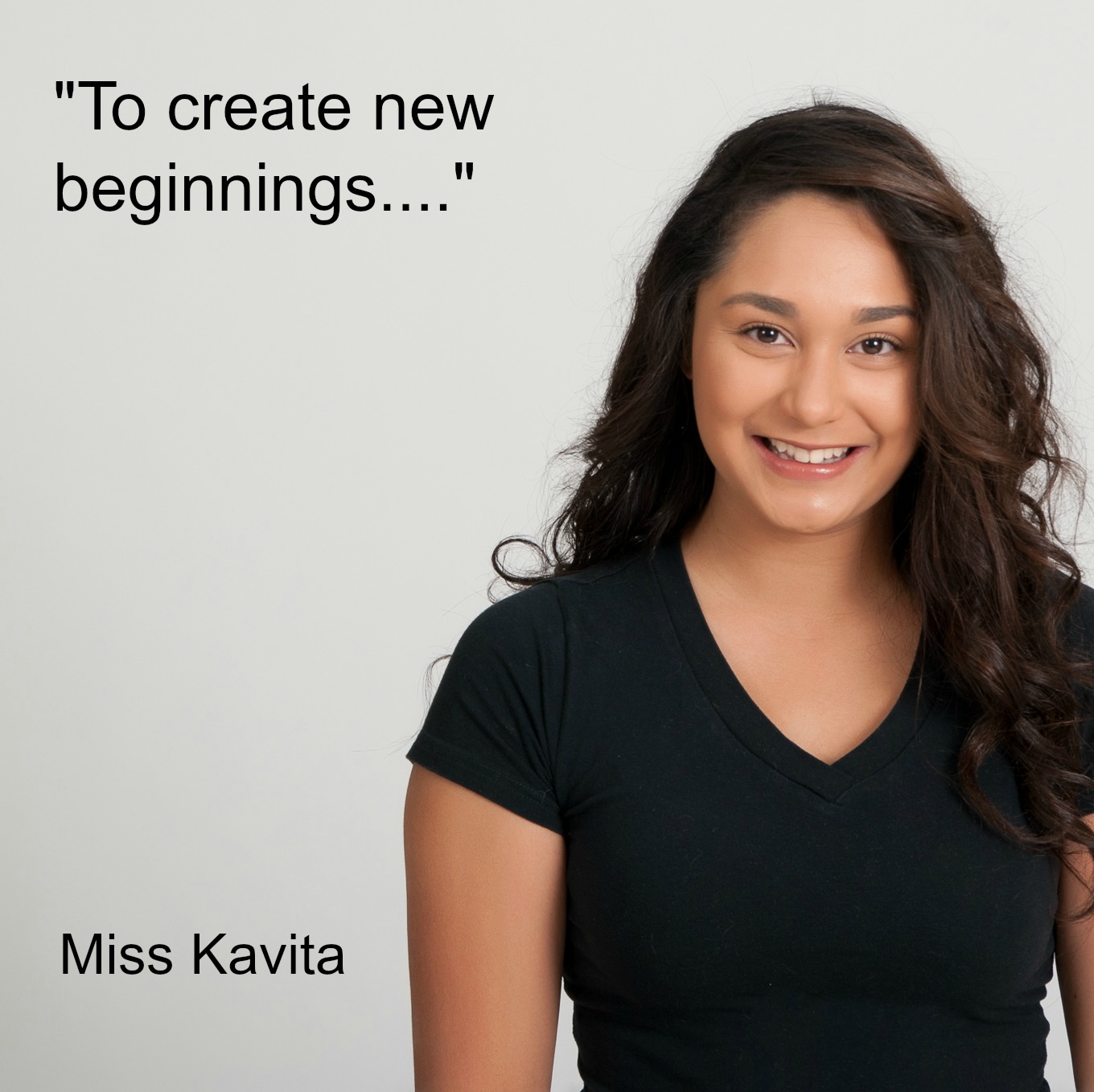 Kavita Shah
Classical Ballet, Jazz & Dance Magic
Kavita has been dancing since age 3.5 and has enjoyed learning all styles including Cecchetti Ballet, Jazz, Tap, Song & Dance and Contemporary. With a background in competitive troupe performances, Kavita is well placed to pass on her love of dance in teaching some of our younger ballet students.
Kavita commenced teaching at JGDC in 2013, and is studying ADV Health Science at Adelaide University.
Kezia Dunn
Classical Ballet, Jazz, Contemporary
Bachelor of Creative Industries (Dance and Bachelor of Education (Secondary) QUT 2010, Cert III in Children's Services, 2011.
Kezia began dancing at 8 years old at Terry Simpson Studios where she studied Classical Ballet, Jazz, Contemporary, Tap, Repertoire, Pilates and SACE 11 and 12 Dance. In 2007 Kezia relocated to Queensland to study and throughout this time worked as an English Tutor and in childcare centres and after school dance. After graduating Kezia worked full time as the Group Leader of the baby room at Toowong Childcare Centre before accepting a secondary teaching position at Glenmore State High School in Rockhampton. In this role she taught students in year 7-12 contemporary, musical theatre, jazz ballet, hip hop, social dance as well as choreography and dance appreciation. Returning to Adelaide with her husband Sam and young daughter Myla, Kezia is excited to return to the world of dance and join the Jane Grech teaching team.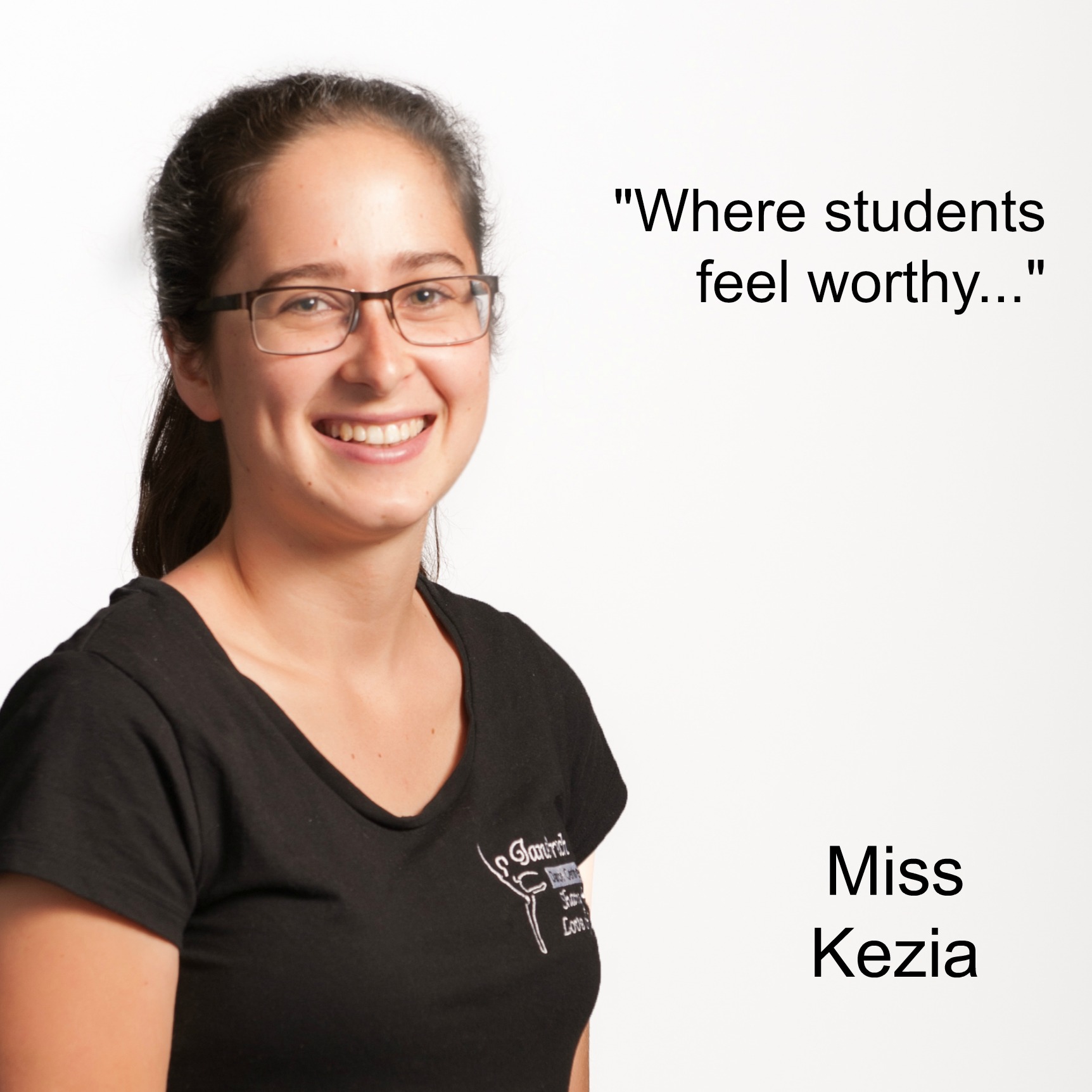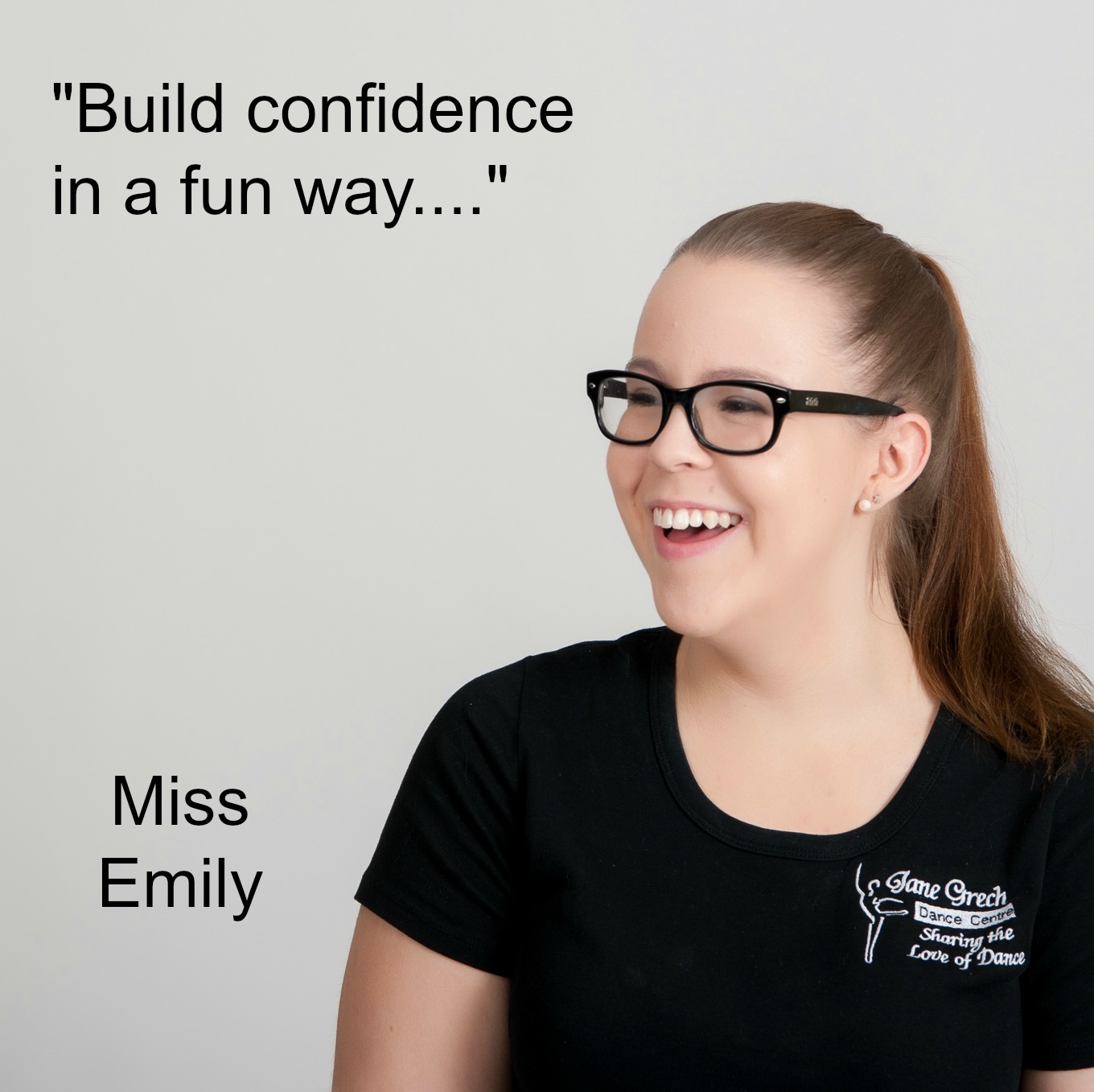 Emily Greenhalgh
Jazz, Tap, Musical Theatre and Hip Hop
Emily started dance at the age of 7 through Mighty Good Talent School and began teaching in 2014. She is currently completing her Certificate IV in Dance Performance through Star Academy. Emily has extensive experience in Jazz, Tap, and Hip Hop and has completed her CSTD exams in these genres . Emily is in her second year at University and is currently studying Bachelor of Education (Primary).
Kahli Page
Acrobatic Arts